How To Make The Most Of Your Oceanview Accommodation in Kiama

Are you ready to start planning your trip to Kiama? Whether you're travelling with friends, alone or having a romantic holiday, we've got you covered with these local recommendations for both eats and entertainment. Of course, when booking with Oceanview Kiama all you ever really need is included in your accommodation (hello beautiful living, self-sufficient kitchen and close beach access) but with so many options for local activities we couldn't resist sharing our tips on how to make the most of your holiday in Kiama.
---
Make The Most of Your Days in Kiama With These Activities
Stand Up Paddling Boarding
Stand Up Paddle boarding (affectionately known as SUPing) is one of the best ways to spend time out on the water. Regardless of your skill level, there are so many options for beginners through to experts. How does a sunrise paddle with your loved one sound for kickstarting a romantic holiday in Kiama? Serene and stunning, you can check out the local SUPing school here.
Exploring the Wineries
It's not a romantic or relaxing holiday in Kiama without a trip to a winery! Regardless if you love wine or not, there's something about wineries that instantly give a country-chic feel to any experience. Sit back and enjoy a local produce plate and sip on some boutique award-winning wines at Two Figs winery, tucked in behind Berry. Or you can head to Wollongong for an discover the The Wine Hub from Simall Wines, enjoying their delicious wines right at the cellar door. Book a tour to get the full artisan food & wine experience!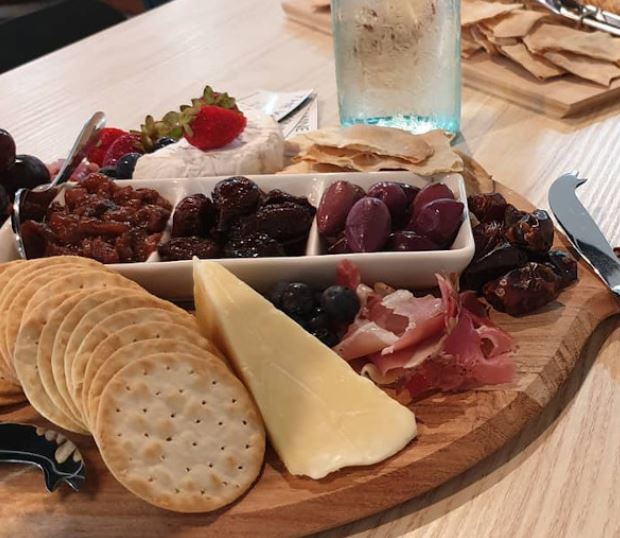 Whale Watching Tours
One of the greatest things about the Shoalhaven coast is our wildlife, and this isn't reserved to the kangaroos you see hopping around. Cast your eyes out across the ocean from your Oceanview accommodation in Kiama and you might just spot a humpback whale or 2! If this has you excited, you can't go past an actual Whale Watching tour with Jervis Bay Wild. Check out all of their incredible tour options here.
---
Start Your Day Exceptionally with The Best Breakfasts in Kiama
One of the hardest decisions you'll have to make after booking your accommodation in Kiama is where to eat! The town is bustling with so many vendors all capitalising on how easily accessible incredibly fresh produce is to the region. 
Silica is right on your doorstep at Oceanview Kiama and is our personal favourite spot to eat. Their hours skew towards lunch & dinner time during the week but they also have an exceptional breakfast menu on the weekends that well deserves a mention.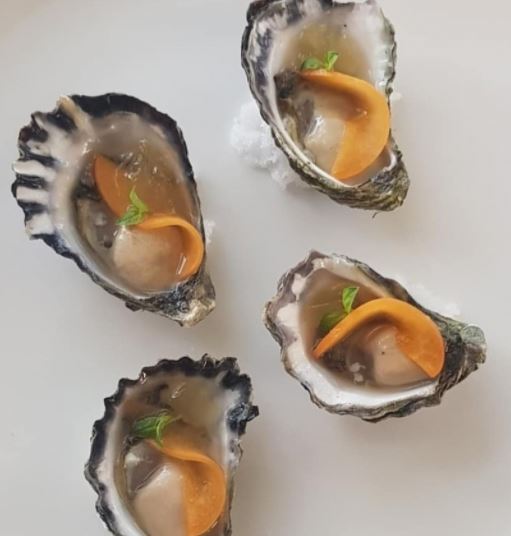 Diggies is the perfect place to sip on the ocean breeze while enjoying your morning coffee. Located on Blowhole Headland, their gorgeous and fresh cafe style menu is perfect for a brunch feast with friends or to connect over coffee on your romantic holiday in Kiama.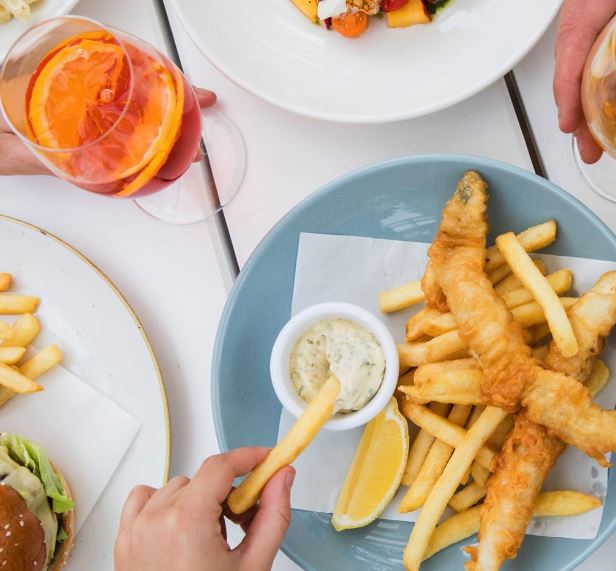 The kings and queens of burgers reside at The Hungry Monkey cafe, and their menu is bursting with nutritious breakfasts and moorish burgers. A local prized favourite for a reason, you haven't immersed yourself in Kiama unless you stop by for a feed at The Hungry Monkey, the perfect place to refuel after a day in the sun at Surf Beach.
Last but not least, Wild Patch cafe is a must-do for all superfoodies. This whole foods eatery has some seriously delicious health food options and is an absolute MUST for the beverage buffs out there with Byron Bay Coffee Company serving up your go-to favourite caffeine fixes along with beetroot lattes and a sticky masala chai among many others – YUM.
---
Top Off Your Magical Day in Kiama at One of These Amazing Restaurants
We touched on this previously but Silica is our favourite for a reason! Not only is it exceptionally close to your Oceanview Kiama accommodation, the menu is truly sensational. Enjoy beautiful views of the ocean and coastline while mulling over their a-la-carte or bar menus, filled with local seafood and modern Australian cuisine. Silica is enjoyable for all, but is a must-do if you're looking for a venue to enhance your romantic holiday in Kiama.
If you're looking for a relaxed dinner, how does some incredible pizza sound? You can't go past Zia's Caffe. Hands-down the best pizza in Kiama, family owned & operated and just a short walk from your Oceanview accommodation in Kiama. 
For an eclectic and modern Australian menu, make sure you check out Olive & Vine. They have an extensive and delicious menu that will cater to everyone's preferences! With pizza and mouth watering steak on the menu, this is the place to go when you can't decide where to go or what you feel like.
The Hungry Monkey and Diggies also have incredible dinner menus, all exceptional quality cafe style eats with local beachside ambience and charming service, make sure you check out their dinner menus too!
In order to make the most of your holiday in Kiama, we recommend booking your tables at these venues in advance. Their food is incredible and given their popularity you don't want to have your accomodation in Kiama organised and then miss out on the other best bits! 
Whether you're taking a trip with friends or organising a romantic holiday in Kiama, there are endless opportunities to create new, special memories while you're here. Book your accommodation at Oceanview Kiama and start planning your trip today.
---
---